Boat rental without license
Sail around Ibiza from your own boat
Be the captain of your own ship! You decide which cove to go to, which cave to visit, where to drop anchor and take a bath. Visit that small island that you have always seen from the beach, jump headfirst into the crystal clear waters, anchor next to the cliffs and drink a mojito. You can stop wherever and whenever you want. Our boats are very safe and easy to handle.
¡¡Así de simple! No necesitas ni licencia, ni titulación , ni carnet ni experiencia previa.
We offer you a simple and economical way to fulfill your dream of sailing around Ibiza by boat, in complete safety. A unique experience that should not be missing on your holidays in Ibiza. Take advantage of this opportunity to get to know Ibiza from the sea.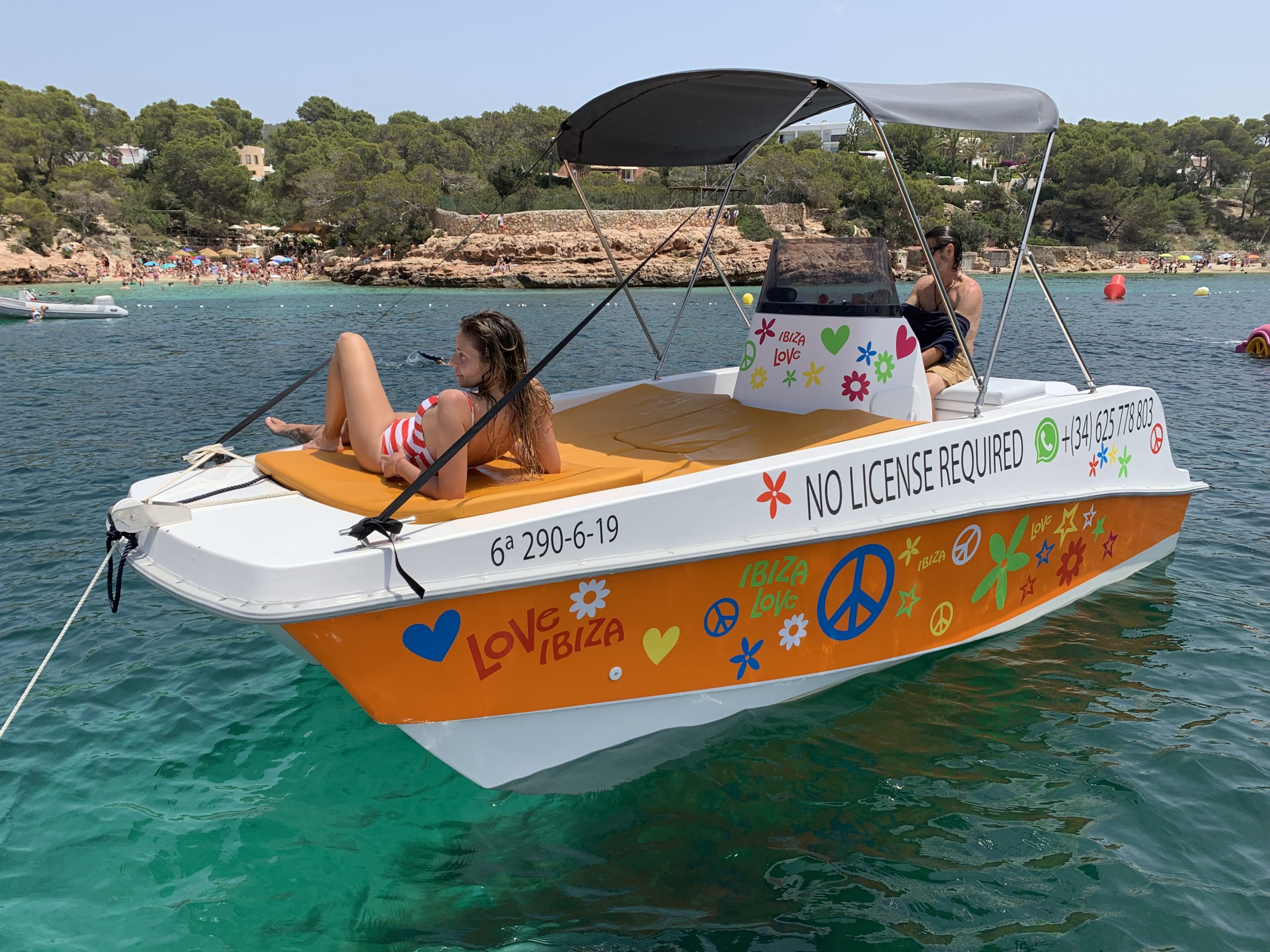 Catamaran without a license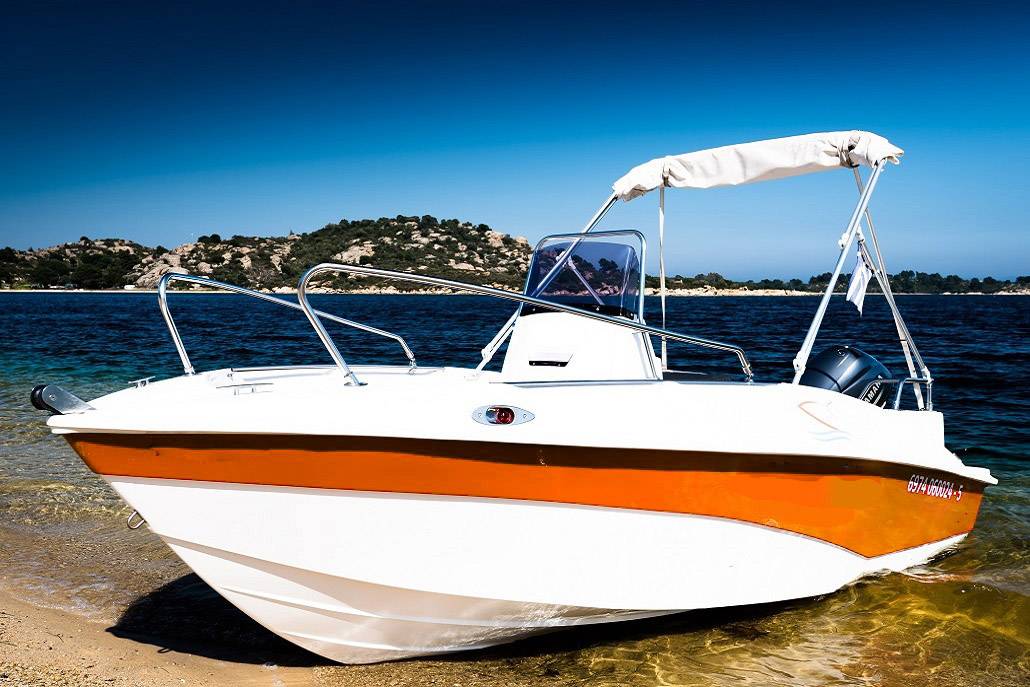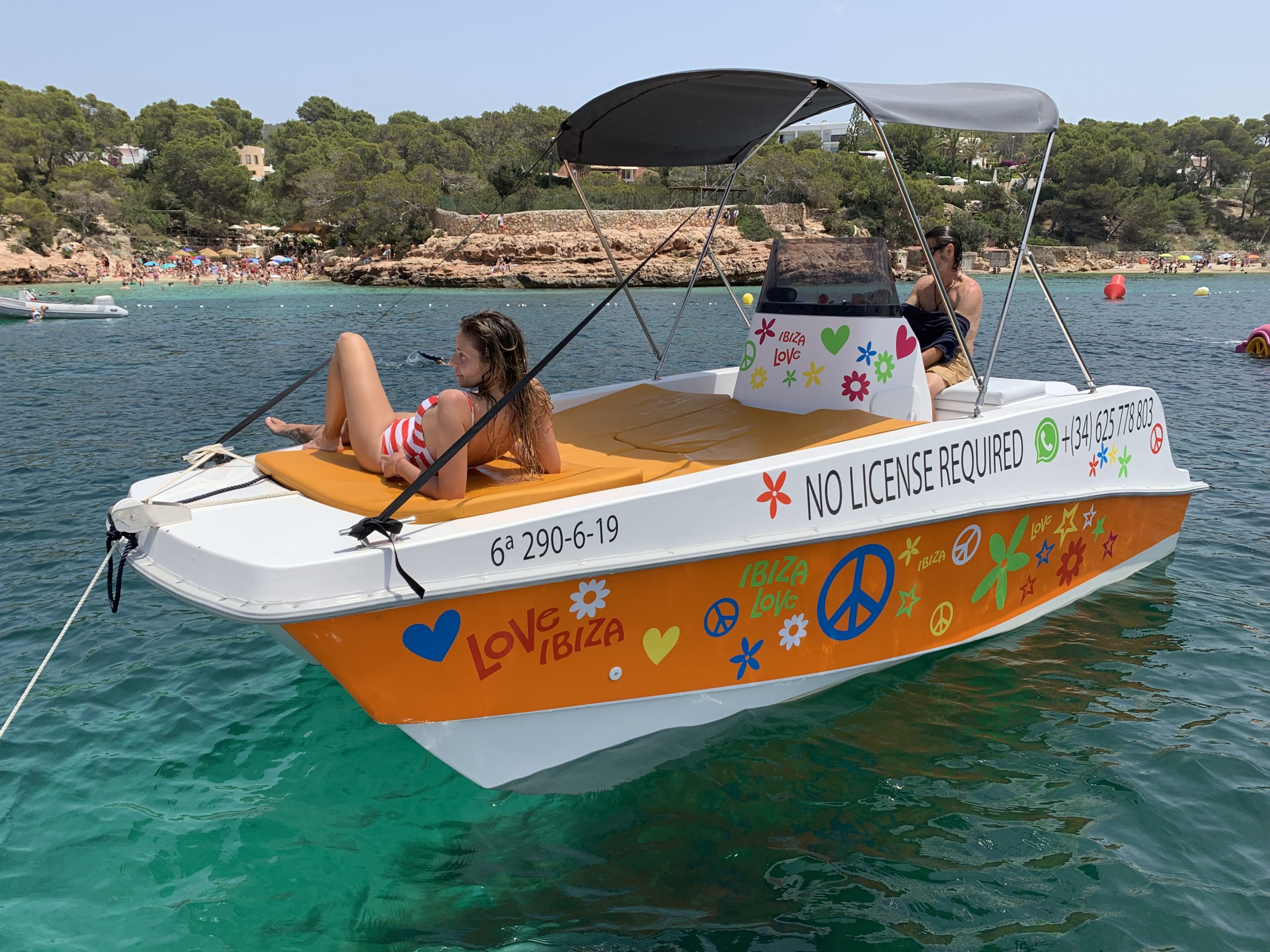 Catamaran without a license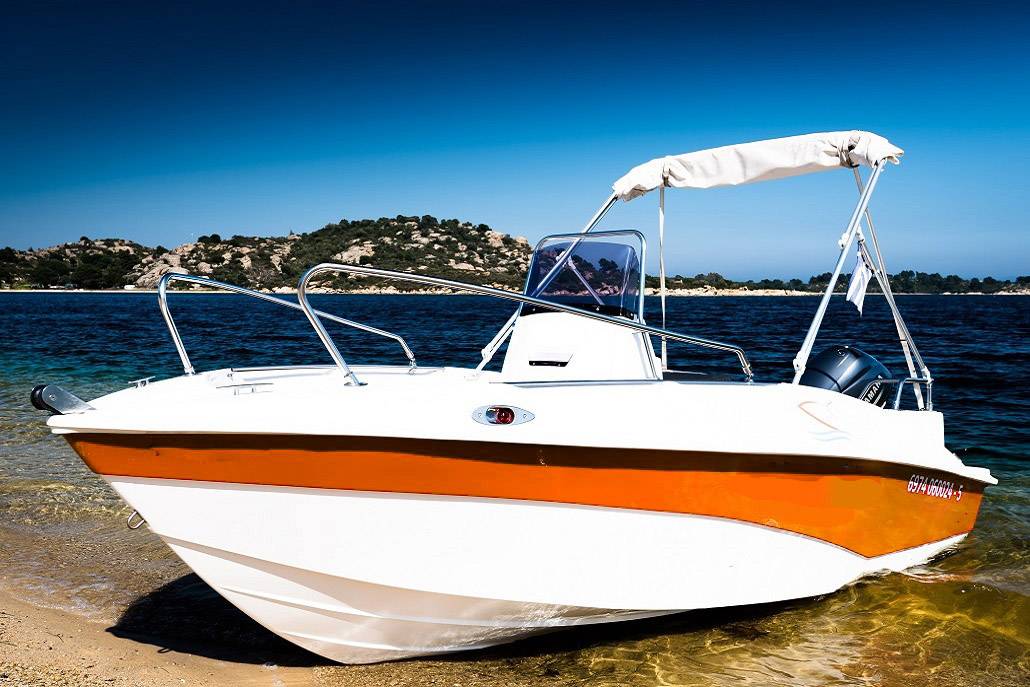 Are you looking for something different?